◆Specifications
1.Industry plastics is more flexible and bearing
2.Little torque coupling with high dependability
The stepped radial slot design of the YUMO coupling provides a product that combines the high torsional stiffness of a straight beam coupling with the lateral flexibility of its helical counterpart.
YUMO coupling is moulded from a plastic capable of withstanding temperatures up to 150°C. This provides economic advantage to the customer and gives the coupling a low inertia which, combined with its other performance characteristics, makes it ideal for driving encoders and for applications that require electrical isolation and corrosion resistance
◆Features
* Single or double plate springs, optional to customer.
* Zero backlash.
* Excellent response and high torque capacity.
* Identical clockwise and anti-clockwise rotational characteristics.
* One-piece metallic spring coupling, 2 screws for clamping.
* For servomotor, step motor connection.
* Material: Engineering plastics
* M: The hole dia. Of the encoder end. N: The hole dia. Of the user end.
* D and L can be defined by user; Standard: Outside D=40mm, length=50mm.
* Diameter of hollow shaft can be defined by user; Standard hole 6mm, 8mm.
* Torque<25.0Nm, the axial degree <0.5mm, the corner setover<1 degree.
* Extensive application.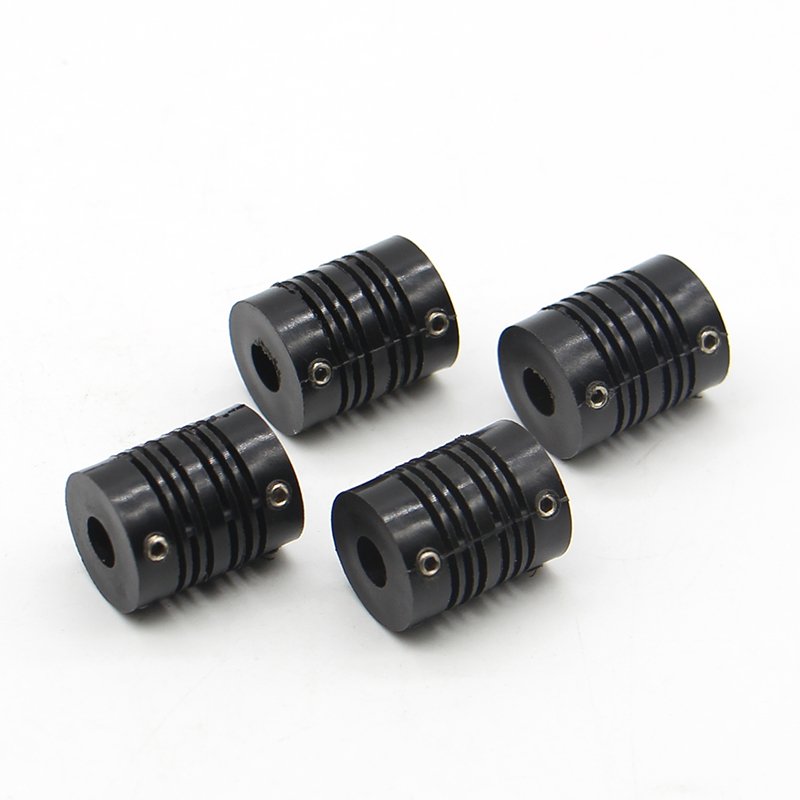 Dimensions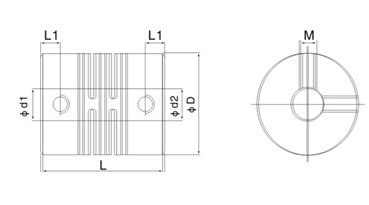 Model

D

L

d1 d2 Shaft Dia.

L3

M

Tighten torque(N.m

)

LR2-S-14 22/XX/XX

14

22

4

3.2

3

0.7

LR2-S-16 22/XX/XX

16

22

6

3.2

3

0.7



Model

Rated torque(N.m

)

Max torque(N.m

)

Max speed(rpm)

Angular deviation(ºC)

Weight(g

)

LR2-S-14 22/XX/XX

0.6

1.2

6000

3

3

LR2-S-16 22/XX/XX

0.8

1.6

6000

3

4
If you have any enquiry about quotation or cooperation,please feel free to email us at info@china-encoder.cn or use the following enquiry form. Our sales representative will contact you within 24 hours. Thank you for your interest in our products.
Subject:

*Name:

*E-mail:




Company Name:

Tel:

Fax:

Country:

Products:

Message: